Beauty Tips For Eyebrows
Tweeze Your Brows
Thin Tip: Good for grasping small, fine hairs, and plucking ingrown hair.
Slanted Tip: Gives maximum control.
Square Tip: Best used for removing coarse hairs or several hairs at a time.
1. Tweeze immediately after showering or apply a hot washcloth to loosen hair follicles.
2. Hold a pencil vertically along the side of the nose. Eyebrow should start at outside edge if pencil - Anastasia Soare eyebrow queen. Hint: Leaving a bit more space will widen close-set eyes.
3. Hold pencil to outside of eye. This is where the eyebrow of a bombshell should end.
4. Smooth brows with a little moisturizer to help hairs slide out - turn back the clock.
5. Brush brows up to find a natural arch.
6. Draw in the desired shape beforehand with a soft eye shadow pencil - Keira Knightley smokey eyes. Hint: Don't use an eyeliner pencil. It will cause you to pluck too much.
7. Tweeze under the brow first, plucking in the direction of the growth. Hint: If your plucking becomes too painful, apply a little anbesol (yes, that pain reliever for teeth also numbs the brows)
8. Using an eyelash comb, comb brows upwards and trim any hairs that extend beyond the natural top or brow bone. Glamorous lashes.
9. After tweezing, soothe the area with cool, wet tea bags.
Easy Tips For Eyebrows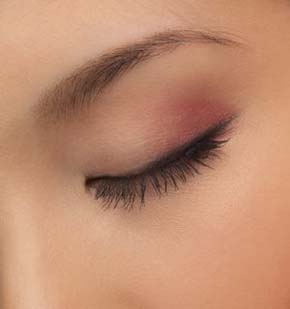 Your eyebrows add strength and definition to your face. Well groomed eyebrows enhance your beauty.
You should pluck eyebrows before bedtime so any redness will disappear overnight. In shaping your eyebrows use your facial features.
Use a pair of slant edge tweezers which grip hairs easily. Comb hairs one way and then the other to remove loose hairs.
You should pluck hairs between the brows and any stragglers. Never remove the hairs from above your eyebrows.
Pluck each hair individually close to the root. Work in the direction of the growth.
Always avoid over plucking. In defining your eyebrows choose a shade similar to your natural hair colour.
When using a pencil you should apply in small, feathered strokes. Starting at the inner corner work outwards. Blend the colour with a brush. To tame stray hairs just use hair gel and comb through to neaten.